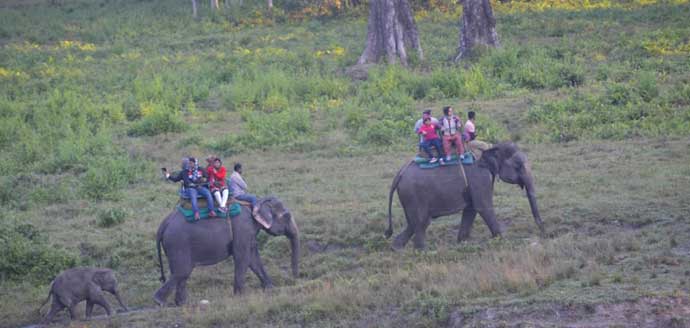 Nature Interpretation and Eco-tourism:
Eco-tourism is a concept where the programmes of Nature Conservation and Tourism are made to match so as to have a synergistic effect. Tourism development programmes are drawn up so as to expose the visitors to the delicate and intricate eco-systems of the Protected Areas and the importance of preserving them. The objective is to make the tourists more knowledgable about nature preservation when they go back, and developing each visitor as a propagator of tourism will boost up economic development in the fringe villages of the Protected Areas.
National Wildlife Action Plan, 1983 had focussed attention on the importance of nature of human interactions with PA resources as critical to long-term bio diversity conservation. In this context, the potential of eco tourism as a strategy to link economic development and conservation of environmental and cultural heritage is clear and direct. The eco tourism, by defination, will have to be ecologically sustainable, educative and low cost and affordable. The guidelines of the Central Govt. do not permit Tourism in the Core Areas of the National Parks and Sanctuaries.
All the National Parks and Sanctuaries in West Bengal provide excellent opportunities for adventure and ecotourism as well as for nature education. Picturesque forest bunglows and rest houses located at vantage points within the sanctuary limits which are meant for touring forest officers are also made available for tourists when not in use by forest department officials. Tourists are encouraged to visit the nature trails and trekking routes, permits for which are given by the local forest offices. The Government tourism department organises conducted tours to the Sunderbans and Dooars. We have very informative Wildlife & Nature Interpretation Centres at Lava ( Neora Valley National Park ), Sukna (Mahananda WLS), Madarihat (Jaldapara WLS), Sajnekhali (Sunderban Tiger Reserve), Rajabhatkhawa ( Buxa Tiger Reserve), Lataguri (Gorumara NP), Kalimpong (Kalimpong Division Forests) and Bengal Natural History Museum, Darjeeling .